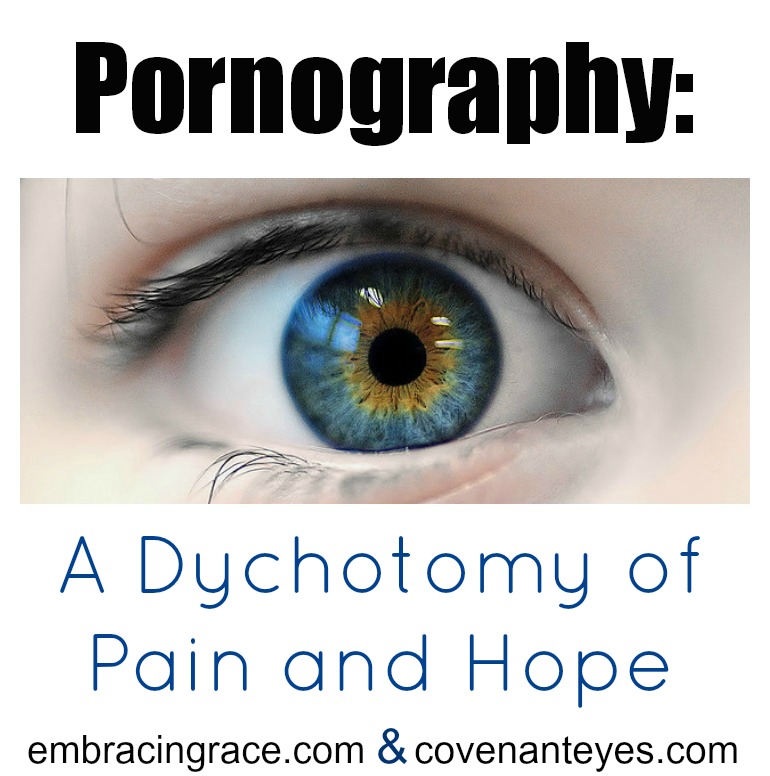 It's prevalent in families, churches, and leadership. Men and women are addicted. Kids are being exposed at even earlier ages, and yet parents give them unlimited internet access. Pastors and church leaderships often don't see the need for accountability. Counseling appointments with church members often end as soon as internet accountability is required. The statistics are staggering, shocking, sickening. If you click on that link, your brain will wrestle and will try to make you believe that it's a mistake; someone must have gotten those numbers wrong. You may think that this couldn't possibly be going on in our Christian circles. And yet, it is…pornography. It's the silent killer of victory, the noose with which men, women, and children alike embrace time after time.
In the midst of the searing pain and the destructive ripple effect of pornography, there is hope. It's not found solely in internet filtering and accountability, but in the power of the Holy Spirit to renew minds and change hearts. It begins with the commitment of Psalm 101:3, "I will set no wicked thing before mine eyes: I hate the work of them that turn aside; it shall not cleave to me." Although there is no magic eraser for the past, there is abundant grace for making right choices both now and in the future.
Covenant Eyes, an internet accountability and filtering system,  helps to make those choices easier. They say this of their own program:
What if you could send a report of your Internet activity to a friend or mentor so you could talk about where you struggle online? What if you could see the sites your kids visit, the YouTube videos they watch, and the search terms they use? Internet Accountability is not about catching someone red-handed. It's not even a Filter, blocking content outright (though we do have a Filter as well). Instead, Internet Accountability is a report of your Internet activities, designed to start a conversation, helping everyone in your home make wiser choices about Internet use.
For parents, it means you can have targeted conversations about the sites your kids visit and the search terms they use.
For adults, it means the temptation to click on inappropriate and pornographic links is reduced.
I'm privileged to be collaborating with Covenant Eyes for this post. Furthermore, they have graciously offered to give away a one year subscription to one of my readers. One reader will receive this gift, and I hope the rest of you will seriously consider putting this protection in place in your home! It's not a cure-all, but it is common sense precaution.
It's like locking your door at night or having a safety deposit box in your basement.
Covenant Eyes also offers the following educational ebooks for FREE. Just click to download:
Family Protection:
Protecting Your Family Online: A How-To Guide for Parents
Parenting the Internet Generation: 7 Potential Threats and 7 Habits for Internet Safety
The first exposure to pornography among men is around 12 years old. It's never too early to start a practice of protection in your home!
Support for Wives:
Porn and Your Husband: A Recovery Guide for Wives
Hope After Porn: 4 Women Share Their Stories of Heartbreak…And How Their Marriages Were Saved
One wife shared this with me: "My husband has been addicted to pornography since his first exposure at age 11 and is currently in a Christian addiction program." She admitted that her husband's use of porn has broken trust, caused stress,  insecurities, and  fears of the future. She went on to say, "I ping pong between wondering why this struggle is so hard and being thankful that God has so outfitted Him to lead men to repentance and healing in this area."
Support for Churches:
Porn Free Church: Raising up Gospel Communities to Destroy Secret Sins
Internet Pornography: A Ministry Leader's Handbook
51% of pastors say that internet pornography is a possible temptation.
75% of pastors do not have internet accountability.
Pornography Use and Recovery:
The following is a video presentation called Unfiltered, designed to inform and equip parents {click below to watch}:
Regardless of whether or not pornography is a current struggle for you, you would be wise to put in place the family and personal protection that Covenant Eyes offers. Feel free to enter the giveaway and share it with your friends! A winner will be chosen on Thursday.
a Rafflecopter giveaway