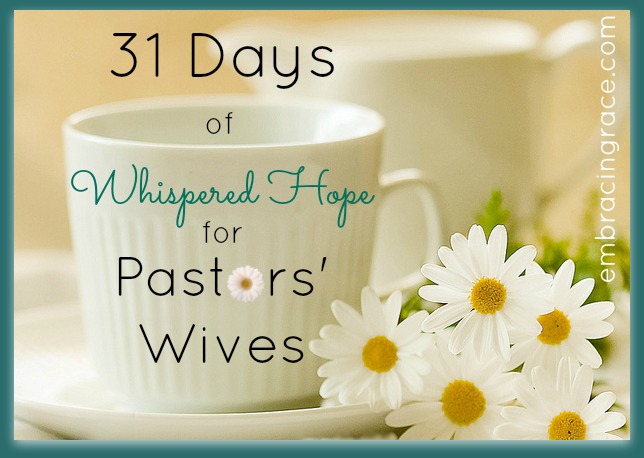 Dear Pastor's Wife,
     Psalm 84:11: "For the LORD God is a sun and shield: the LORD will give grace and glory; no good thing will he withhold from them that walk uprightly."
God has amazing, specific good things planned for you, regardless of your feelings of how your life is playing out. Today as you seek Him, whether through confusion or clarity, remember this:
No circumstance and no person can thwart God's good plans for you.
Another's success does not hinder your success.  And your success does not hinder theirs. God is equally at work in each of His children's lives, being a shield during trials and the Sun of joyful surprises in His perfect time.  In His eyes, all gifts are good, and are tailored just for you with His eternal and incomprehensible love.  His grace is abundantly available to you today, and your life is bringing Him glory.  As long as you're living uprightly, you're not missing out on anything! Rest in this truth today.
XOXO,
A Kindred Spirit
P.S. I'm praying for you today!