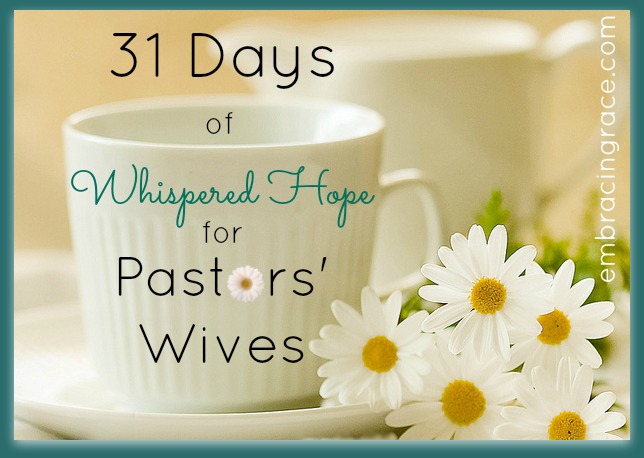 Dear Pastor's Wife,
Psalm 32:8 "I will instruct thee and teach thee in the way which thou shalt go: I will guide thee with mine eye."
      I've been thinking about you today…pondering what you told me recently about your husband's resignation. I read your words of how it's tearing your soul apart and how life as you knew it is over and everything is changing. The future looks bleak and blank, and your children are struggling with the changes. You're not sure what's next, or where. And how will you know the right time and place and….and….and.
      I've been praying for you, and I wanted to remind you today that we have a Guide. He doesn't guide the unsaved like He guides you, friend. And He's not trying to trip you up or let you miss His will for you. He's guiding with His eye. From this verse I get the word picture of the days when servants simply looked at the eye of their master and they knew exactly where to go and what to do next.
     It's the same with you, dear one. God has something wonderful planned for you, even though it looks like a hopeless, impossible mess right now. How do I know? Well, I've been there. And I've seen God's faithfulness and goodness in my life and in the lives of others. He's not handing you the bad end of a deal.
He's just taking His sweet time making sure you know that you are so very loved.
      He's weaving together all of the details. And when it's time, you'll see the twinkle in His eye and….you'll just know. So, don't take your eyes off of your Guide!
XOXO,
A Kindred Spirit
P.S. I'm praying that you will see God's hand in all of the changes.