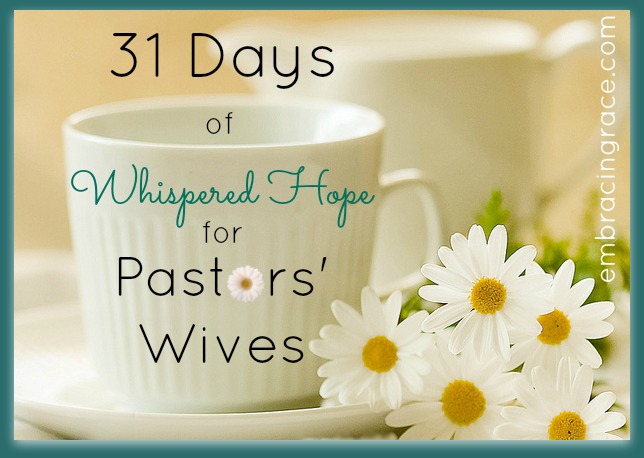 Dear Pastor's Wife,
Psalm 46:10 "Be still and know that I am God: I will be exalted among the heathen, I will be exalted in the earth."
     I have a handmade sign above my back kitchen door that reads  "Be still and know that I am God." Interestingly, each time the front or back door gets slammed or closed hard, that sign becomes unbalanced. The "I am God" side falls down to the right and "Be still and know that" hangs high on the left. Most days I just leave it crooked. But sometimes I reach up and make the crooked straight. Even the crooked sign serves as a reminder that when I'm not still, my life feels out of whack.
      I know that you, like myself, have a busy family and ministry schedule that leaves little room for sitting and relaxing. We know that even in the midst of a flurry of activity, our hearts can be stilled and resting in who God is. Yet…when we don't take the time to dig into our God's Words, to sit at His feet and hear His heart for our lives…life becomes so flustered and unsettled.
      God promises the peaceful knowledge of Himself and His character, which only comes by being still.
      People come with their needs and complaints.
      The phone rings constantly.
      Events are put on the calendar over and over.
      Your personal burdens weigh heavily.
      Someone always needs you. And yet, you need God more than anyone else needs you.
      You need stillness.  It's the key that unlocks the door to a restful, settled mind even in the midst of circumstantial turmoil.  Rest in Him today.
XOXO,
A Kindred Spirit
P.S. Your servant's heart is a blessing to many!