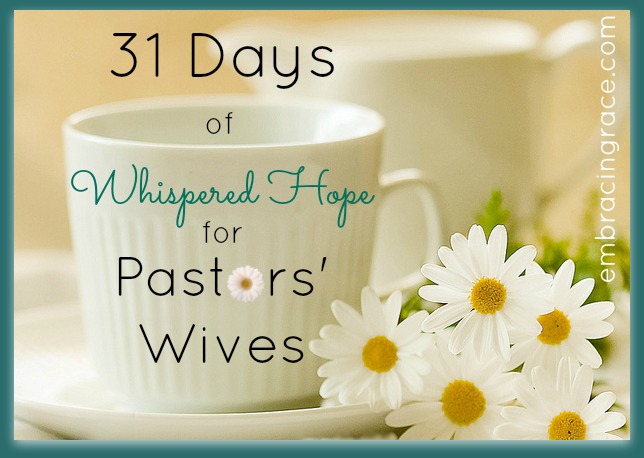 Dear Pastor's Wife,
     Psalm 138:7 "Though I walk in the midst of trouble, thou wilt revive me: thou shalt stretch forth thine hand against the wrath of mine enemies, and they right hand shall save me."
     You wrote to me one time and said "Ministry is so hard. I don't know if I can do this." It seems that the Psalmist experienced much the same feeling at times in his life. Often, there is trouble on every side, allowed by God from different sources. But, there is hope. Amid the weariness, take heart. Along with the reality of trouble in this life, God gives the assurance of His constant presence.
Whether or not it is felt, it can and should be believed.
     When we're in trouble, God will revive us. I love that word "revive." It pictures the rejuvenation that we all crave when our souls become weary in ministry. In addition to God's intimate reviving, He promises to use His hand to hold back the anger and hindrance of our adversary and enemy.  And in every situation, He will come and save us with His right hand of righteousness.
     Trouble on every side? Sometimes, yes, even for long seasons. But the reviving and saving is no trouble at all- not for our powerful God, Who delights in such things. Rest in His control.
XOXO,
A Kindred Spirit
P.S.  I'm praying that you'll see God's hand in your life today!