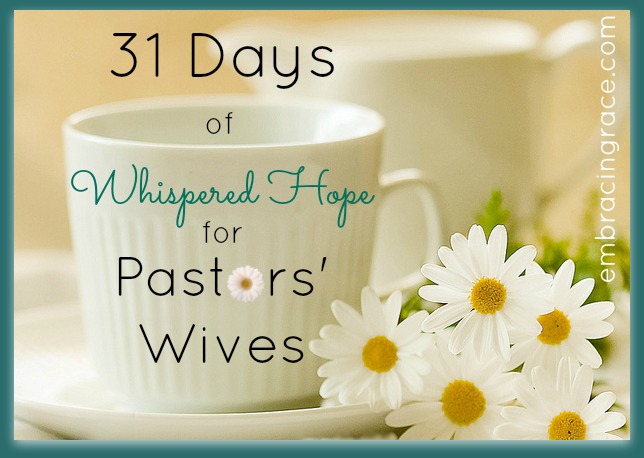 Dear Pastor's Wife,
Psalm 139:17 "How precious also are thy thoughts unto me, O God! How great is the sum of them!"
     Today I just want to remind you that God thinks about you.
     GOD.
     Thinks.
     About.
     YOU.
     When you got home from the beach or the lake this summer, there was sand everywhere, wasn't there? It happened to us, too….Small Son tracked sand in on his shoes and Tiny Daughter shook out her bathing suit. I grabbed the broom and swept the floor, then I vacuumed the carpet. The hissing noise of sand going through the hose is music to the ears as the floor becomes clean. But when I went back to wash out Tiny Daughter's swim suit, trying to get all of the sand out of the fibers… nothing doing. Have you ever tried it? Yes, Pinterest is full of ideas on how to get sand out of a bathing suit. But, nothing will get every grain out. Those grains are there to stay, reminders of good times had at the beach.
       Likewise,  traces of God's thoughts toward you are evidenced everywhere! 
And they are permanent…even eternal.
I ponder this amazing reality far less than I should. When I do, it blows me away. Tiny me, tiny you. Take ten minutes today and bask in the glory of this thought:
     "GOD thinks about me."  And those thoughts aren't flippant, passing thoughts. No, these are intentional, purposeful, precious, and impossible-to-number thoughts.
     Feeling forgotten? Unnoticed? The God of the universe is thinking especially of you today. That's something worth daydreaming about!
XOXO,
A Kindred Spirit
P.S. Your hair looks so nice today!