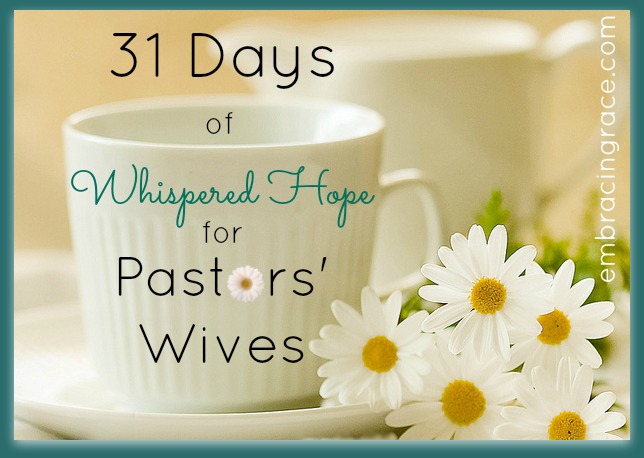 Dear Pastor's Wife,
Psalm 105:5, "Remember his marvelous works that he hath done."
The key word here is "remember." Many times in Scripture we are reminded not to forget the works of God in our lives. From salvation to answered prayer, to mountains moved, to spiritual milestones in your life and the lives of your family and church family…
Some things deserve to be remembered forever as a memorial to the power and love of God.
When I was a brand new pastor's wife, I started a file folder called "Ministry Memories." Several years of ministry caused that file to be packed with notecards and letters from people, post-it notes, and other paper remembrances of special things that we had seen God do. Recently, I traded my overstuffed file in for a big colorful box that holds scores of ministry memories. When I'm discouraged, one of the places I like to go is to that box. Memories of God's goodness and faithfulness flood my heart, and act as a balm. maybe for you it's a journal or a scrapbook; but regardless of the venue that you choose, remembering God's marvelous works will do wonders to encourage your soul.
I know you have a busy day ahead…but don't forget to remember.
XOXO,
A Kindred Spirit
P.S.  You made it- it's Friday! 🙂